Pet Food Shortage 2022: Why Can't I Find My Cat Food or Dog Food?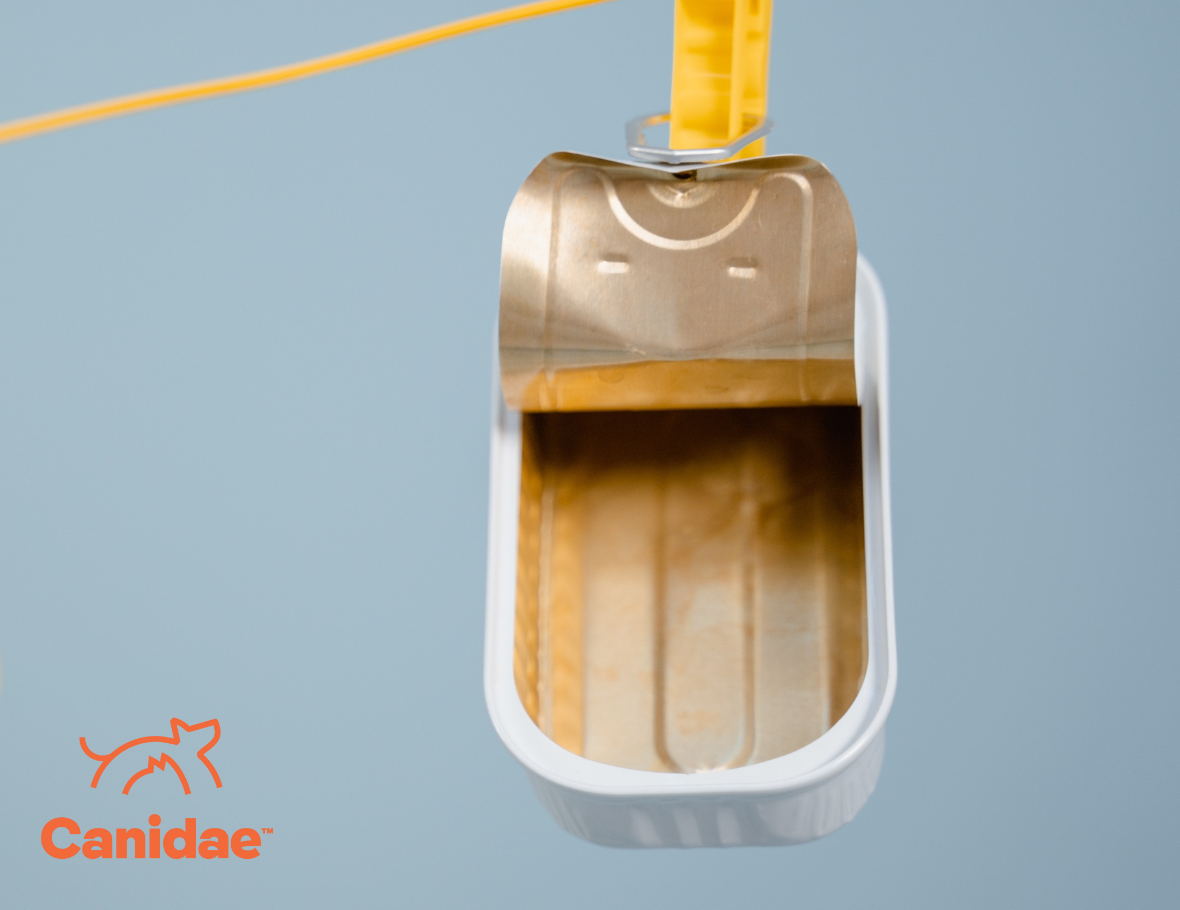 You reach the pet food aisle, only to be greeted by the worrying sight of empty shelves. Unfortunately, this situation isn't showing any signs of improvement — pet parents are often going store to store in an attempt to find food for their hungry dogs and cats. Some pet owners are getting so desperate that they're turning to social media groups to find pet food products.
So the question is: why is there a pet food shortage, and what can we do about it?
Supply Chain Issues
The main cause of the current dog and cat food shortage is the supply chain crisis, which was sparked by the COVID-19 pandemic. We're still feeling the lingering effects of the pandemic, which greatly reduced the production and transport of goods.
The supply chain crisis has also had an impact on inflation, which is why you may have noticed the price of pet food going up by 10-15% over the last few months.
Why Can't I Find Wet Cat Food?
While you've most likely noticed a dog food shortage, wet cat food has been hit particularly hard. The reasons for this vary. Most wet cat food comes from overseas and shipments have been delayed thanks to supply chain issues.
One big factor is supply and demand. Supply chain expert Jonathan Phares points out the increased rate of cat adoptions. While most pets saw a dropoff in adoptions after initial pandemic highs, cats continue to be adopted at the same rate as during the peak. If there are more cats in our homes that's obviously great news, but it also means we need more cat food to feed them — and wet food is most popular with cat owners.
Another reason is because of the short supply of aluminum, the material used to make wet food cans. This metal is another victim of the supply chain crisis, meaning it's difficult to tell when exactly we'll have enough aluminum available again.
So how do you get around this? You could try Canidae®'s Balanced Bowl Salmon & Sweet Potato Recipe, a mouth-watering recipe inspired by healthy, home-cooking. As of writing, we have plenty of stock and we're sure your cat would appreciate such a tasty yet nutritious change!
Suddenly changing your cat's diet from wet food to dry food isn't typically recommended, but if you want to make the change be sure to speak to your vet first. We've got a great selection of delicious dry kibbles, or if you're feeling more adventurous, treat her to our new Pure Freeze-Dried Raw Beef Liver recipe. This delicious, raw ingredient food can be used as a topper or mixed in with dry kibble to add delicious flavor and nutrition.
When it comes to packaging, we don't put all our eggs in one basket. We've recently expanded our Sustain line, which means dog owners can now treat their best friends to pâté and bone broth toppers that come in recyclable Tetra Pak packaging.
Rising Ingredient Prices
You've already noticed it in the grocery store — food prices have risen significantly in the last year. The fact that pet food ingredients have climbed in price up to 20% since the pandemic began means many pet food brands just haven't been able to secure enough of the ingredients they need to make their food.
In 2021, prices for U.S. corn and soybeans — key ingredients in many pet foods — reached eight-year highs. While Canidae doesn't use corn, wheat, soy or any other fillers in its food, these crops often form part of the diet of the livestock we do use.
The Right Moment to Switch to Canidae
While we won't claim to be unaffected by the pet food shortage of 2022, we believe we're doing a good job of riding the wave.
Part of this comes down to having our own production center in Texas. Some pet food is made in the same plants that also make "human" foods, and these plants tend to prioritize the things humans like to eat. We're lucky enough not to have to worry about this, so we've been able to continue full steam ahead making all of our dried food in our Texas plant.
We also work closely with our own farmers, which means we have direct access to our key ingredients. Sustainability really matters to us and we won't compromise on our vision of providing goodness for our pets and the planet. Thankfully we're able to do this and still have our delicious products available in-store and online.
If you want to make your cat feel special with some delicious wet food, you can't go wrong with our Balanced Bowl Salmon & Sweet Potato Recipe. Made with high-quality proteins and vegetables in gravy and formulated with a board-certified vet nutritionist, this is the perfect way to give your cat the nutrition and flavor he deserves.
And if your pooch is drooling for some new flavor, try All Life Stages Dry Dog Food: Multi-Protein Chicken, Turkey, and Lamb Meals. This vet-formulated recipe is rich in essential amino acids and omega 3 & 6 fatty acids and meets the needs of dogs of all ages, breeds, and sizes.
Are you ready to transition your pet to Canidae? Learn more here!