Limited Diet? Grain-Free? All Life Stages Dog Food? We Discuss the Best Food to Feed Your Dog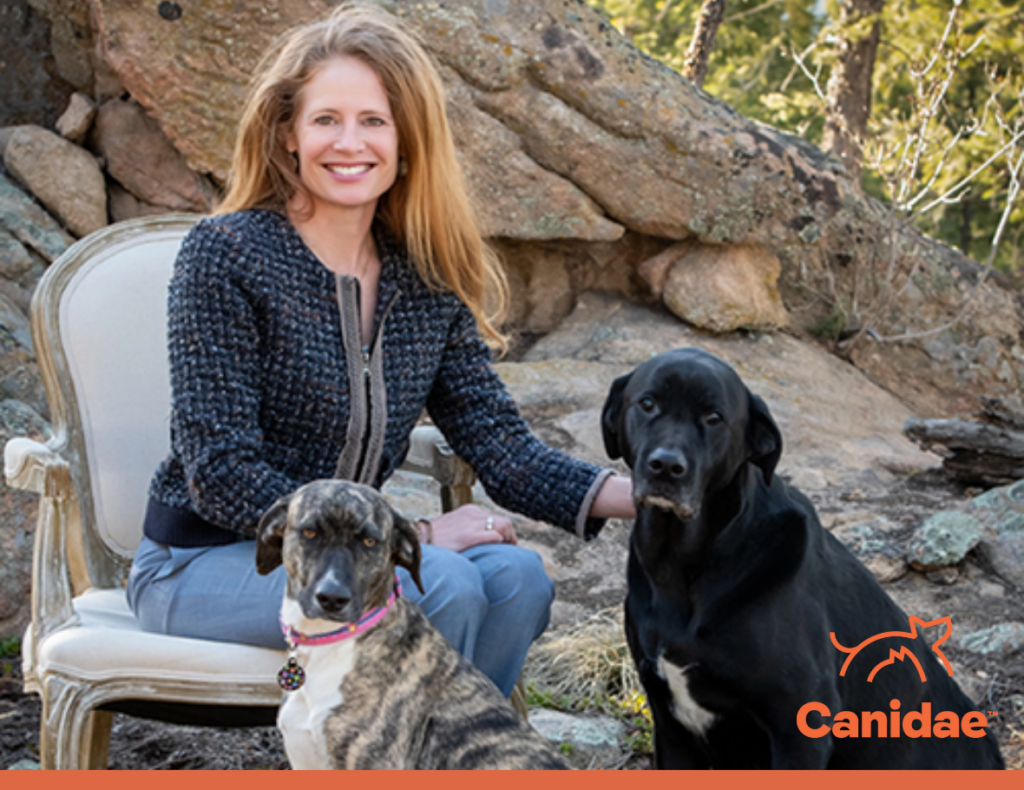 Here at Canidae®, we're often asked "what's the best food to feed my dog?" and if there was a simple answer we'd serve it up to you straight away! The fact remains that every dog is different, so the best food to feed your four-legged friend varies from pooch to pooch.
Still, you've probably got lots of questions. We thought what better way to answer some of these than to ask an expert, so we spoke to Dr. Melissa Brookshire — veterinarian, pet food expert and founder of North River Enterprises.
Can You Feed Your Dog One Food for Life?
Busy pet parents — or those with multiple dogs — often ask if they can "set and forget" with an "all life stages" dog food. While some dog foods target prevalent health conditions in dogs, the convenience of an all-rounder may do the trick for healthy pets.
We asked Dr. Brookshire for her thoughts:
"Any complete and balanced diet with a great blend of ingredients can be fed for a lifetime. Signs that a food is working great for your pup include bright eyes, shiny coat and a firm but not hard stool."
So there you have it, you can feed your dog one food for life. But that doesn't mean you can feed them just anything. Make sure you're giving your dog the best by providing them with food that packs nutrition as a priority.
With a recipe formulated in collaboration with expert veterinarians, Canidae All Life Stages meets the nutritional levels established by the AAFCO Dog Food Nutrient Profiles for All Life Stages including growth of large size dogs (70 lb. or more as an adult).
These ultra nutritionally dense formulas mean you can feed less and get more. What's more, every bite has been precisely fortified with HealthPLUS Solutions® — guaranteeing carefully balanced nutrients, antioxidants and probiotics to support your dog's immune system. Canidae All Life Stages is a premium dog food, crafted for multi-dog homes.

This or That… Which Food Should I Feed My Dog?
There are so many dog foods on the market these days that choosing the right one can be overwhelming. Every other day there seems to be another debate and it would be understandable if this is sending you barking mad. So instead of chasing your own tail through endless internet wormholes, put your trust in an expert.
Grain-Free Formula vs. Grain-Inclusive Dog Food
Sometimes this debate feels like a war zone, with both sides firmly digging their claws in over what they believe is an important decision when choosing a dog food. We asked Dr. Brookshire for her opinion on this one:
"Individual dogs do better on different types of diets. Some may do best on a grain-free recipe, while others thrive on grain-inclusive recipes. Watch for the signs of a healthy pet, no matter which style you are feeding. If your dog does great on both, mix it up from time to time, always switching gradually, especially for dogs with a sensitive stomach."
So, while there is no confirmed scientific evidence for one side or the other, it's best to see what your dog reacts well to. Remember to transition your dog slowly, and if you notice any changes in your pet after switching her food, don't hesitate to contact your veterinarian.
Whichever type of dog food you want to treat your pooch to, Canidae has got you covered. Our PURE formulas come in both grain-free and grain-inclusive varieties, but we never use corn, wheat or soy in any formulas.
All of our PURE varieties are packed full of premium proteins and healthy fats, giving you clean recipes that your dog will be begging for more of. Using just 7-10 key, clean ingredients in every recipe, plus taurine, vitamins, minerals, antioxidants and probiotics, PURE keeps things simple and is perfect for dogs with certain dietary sensitivities.
For a grain-free option why not try the delicious Canidae PURE Real Salmon & Sweet Potato Recipe which contains essential fatty acids such as EPA and DHA. And if you're looking for something grain-inclusive, Canidae PURE Real Lamb & Brown Rice Recipe ticks all the boxes and includes wholesome grains like barley, oatmeal and brown rice.
Multi-Protein vs. Single Animal Protein
Some dog foods stick to using one protein while others mix multiple. While humans have long enjoyed combining flavors from different food sources, the jury is still out there on whether dogs benefit from a variety of proteins. We asked Dr. Brookshire for the lowdown on this one:
"Some dogs may do best on a diet with a single animal protein source because of dietary sensitivities. However, many dogs thrive with multiple protein sources in their diet. It just really depends on the dog."
Since there's no right or wrong answer, the decision is up to you (and your dog!). For a mouth-watering multi-protein mix, feed your dog Canidae All Life Stages Multi-Protein Formula which provides optimal protein and wholesome grains for dogs of all ages and sizes.
If you want a delicious single-protein recipe, formulated with probiotics, antioxidants and omega 6 & 3 fatty acids, treat your dog to Canidae Under The Sun Grain-Free Dry Dog Food with Whitefish.
Dry Food vs. Wet Food
We've often been asked whether a dog should be eating wet food or dry food, sometimes referred to as kibble. While it's perfectly fine to feed your dog either of these, Dr. Brookshire brings up the idea of mixing foods:
"Combining kibble with some wet food is a great way to add variety and increase moisture intake. Picky eaters will often eat kibble with a topper or mix-in of some wet food, whereas they may not care for kibble alone."
Now you're probably wondering what's the best wet dog food to mix with dry food. Here at Canidae, we complement our fine range of dry kibbles with some delicious wet options. For the smaller dogs, why not try Canidae PURE Petite Small Breed Wet Dog Food with Turkey which packs real meat first and 10 or fewer simple ingredients, including vegetables like pumpkin and carrots.
If you're keen on mixing wet and dry dog food for your bigger boy or girl — and are also interested in helping to make our world a more sustainable place — then check out some of the newer recipes in our Sustain line.
We've got Sustain Bone Broth Toppers which are slow-cooked with premium, responsibly sourced proteins to nourish dogs of all ages. Or we can offer you three mouth-watering varieties of Sustain Wholesome Pâté, which combine slow-release oats with premium, responsibly sourced proteins that will have your dog barking "délicieux" in a French accent.

How Do I Choose Which Brand to Feed My Dog?
While we know that different types of food have different benefits, how does a dog owner make the decision on which brand of dog food to feed their best friend? Dr. Brookshire has some advice:
"Choosing a reputable brand, known for high-quality foods, is one of the most important factors when choosing the right food for your pet. Most dogs do great with variety and a brand with numerous options can satisfy the needs of almost every dog out there."
Canidae's use of premium ingredients, plus our wide range of recipes for puppies and adult dogs of all sizes really push us ahead of the competition. We pack more protein, nutrition and flavor into every bite — see just how we shape up against our competitors.
When you're making a decision on dog food, find a brand you trust and then pick a food, but don't be afraid to try different recipes with your dog. As pet parents ourselves, we know so well how every dog is different and has its own unique personality, as well as different tastes and needs.
If your dog has a health condition make sure to consult your vet before making any major changes to her diet and check out our transitioning guide to see how best to change your dog's food.
Make the best decision for your dog and transition to Canidae today!