No Confirmed Link Between Grain-free Diet and DCM in dogs according to FDA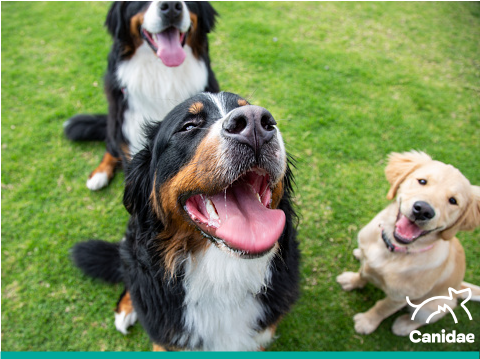 In July 2018, the
food and drug administration
(FDA) announced that it had begun investigating reports of canine
dilated cardiomyopathy (DCM)
in
dogs
eating
certain
pet food
s, many labeled as "grain-free," which contained a high proportion of peas, lentils, other legume seeds, and/or potatoes as main ingredients.
FDA veterinarians, animal nutritionists, epidemiologists and pathologists worked with board-certified veterinary cardiologists and
veterinary nutritionists
to better understand the clinical presentation of the cases and potential ties to diet, as many
DCM cases
presented included breeds of dogs not previously known to have a genetic predisposition to the disease. 
The FDA's Center for Veterinary Medicine (CVM), and the Veterinary Laboratory Investigation and Response Network (Vet-LIRN), continue to investigate the potential association between canine heart disease and diet. Based on the data collected and analyzed thus far, the agency believes that the potential association between diet and DCM in dogs is a complex scientific issue which may involve multiple factors.
Watch Canidae's consultant veterinarian Melissa Brookshire and pet advocate Lee Asher discuss DCM in our Instagram Live Q&A on pet health. Click here to watch the video in full.
What is Dilated Cardiomyopathy in Dogs?
According to Washington State University
, DCM is a disease of the heart muscle that results in weakened contractions and poor pumping ability and has been found to be one of the most
commonly found heart-related diseases in dogs.
As dilated cardiomyopathy progresses in dogs, it causes the
heart muscle
to become enlarged, can result in one or more heart valves leaking, and signs of
congestive heart failure
can in turn develop. 
Dogs known to have a predisposition include typically large or giant breeds, including:
Doberman Pinscher

Great Dane

Irish Wolfhound
DCM has also been found to occur in some smaller breeds such as
cocker spaniels
. 
Past studies suggest that
Golden Retrievers
may be genetically predisposed to
taurine deficiency, which is well-documented as potentially leading to DCM
.
What are the Symptoms of DCM in Dogs?
In early stages, your dog may display
clinical signs
of DCM such as reduced exercise tolerance. 
In some cases, symptoms such as a heart murmur, other abnormal heart sounds, and/or irregular
heart rhythm
may be detected by your veterinarian, which occur more as the disease progresses.
Other symptoms of DCM may include:
Generalized weakness

Decreased appetite

Difficulty breathing

Coughing/Gagging

Pot-bellied appearance (fluid in the abdomen)

Fainting/Collapse

Sudden death
DCM is a life-threatening condition that requires proper diagnosis for the best outcome.
Diagnosis of DCM 
A thorough physical examination by your veterinarian, coupled with your pet's clinical signs and specific breed, may help make the presumptive diagnosis of DCM
. 
Additional tests that might help lead to a diagnosis of DCM include chest x-rays and an ECG. Sometimes, a
holter monitor
is used to monitor your dog's
heart rate
and rhythm over a 24 hour period in order to detect any arrhythmias. Your veterinarian may recommend a cardiac ultrasound based on your dog's breed, history, test results and clinical signs. An ultrasound examination provides visualization and measurements of the heart itself and allows assessment of its function. An ultrasound of the heart is necessary in order to make a definitive diagnosis of DCM. 
If you believe your dog may be at risk or you notice any symptoms, do not hesitate to consult your veterinarian.
How Can You Choose the Best Diet for Your Pet?
The most important consideration in choosing a dog food is that it provides complete and balanced nutrition. If you are thinking of switching your dog's diet, discuss the risks and benefits with your veterinarian first. On your next visit, consider asking your vet whether a Canidae diet could be appropriate for your pet. Canidae has a wide range of
nutritious dog foods − with and without grains − made exclusively from quality ingredients and suitable for dogs at all life stages
. Our no-filler, wholesome, vet-formulated dog food promotes long-term gut health and gives your pup a complete and balanced diet so they can lead a long and healthy life. Canidae formulas are ultra-nutritionally dense, with more calories per cup than many other brands. As a result, your dog or cat may feel fuller and need fewer servings per day than what you were feeding them previously. Many pet owners tell us that their pets find our food to be more palatable than other brands, so some will want to eat more than their recommended daily amount. Please pay close attention and follow the daily servings guidelines on the back of the bag! And make sure to always offer plenty of fresh water to your pet. Ask your vet which Canidae dog food is best for your dog's dietary requirements, and check out our handy guide to see how you can gently
transition them to a Canidae diet
today.
View this post on Instagram