You Want The Best For Your Pet. Canidae Wants The Best For Their Kibble.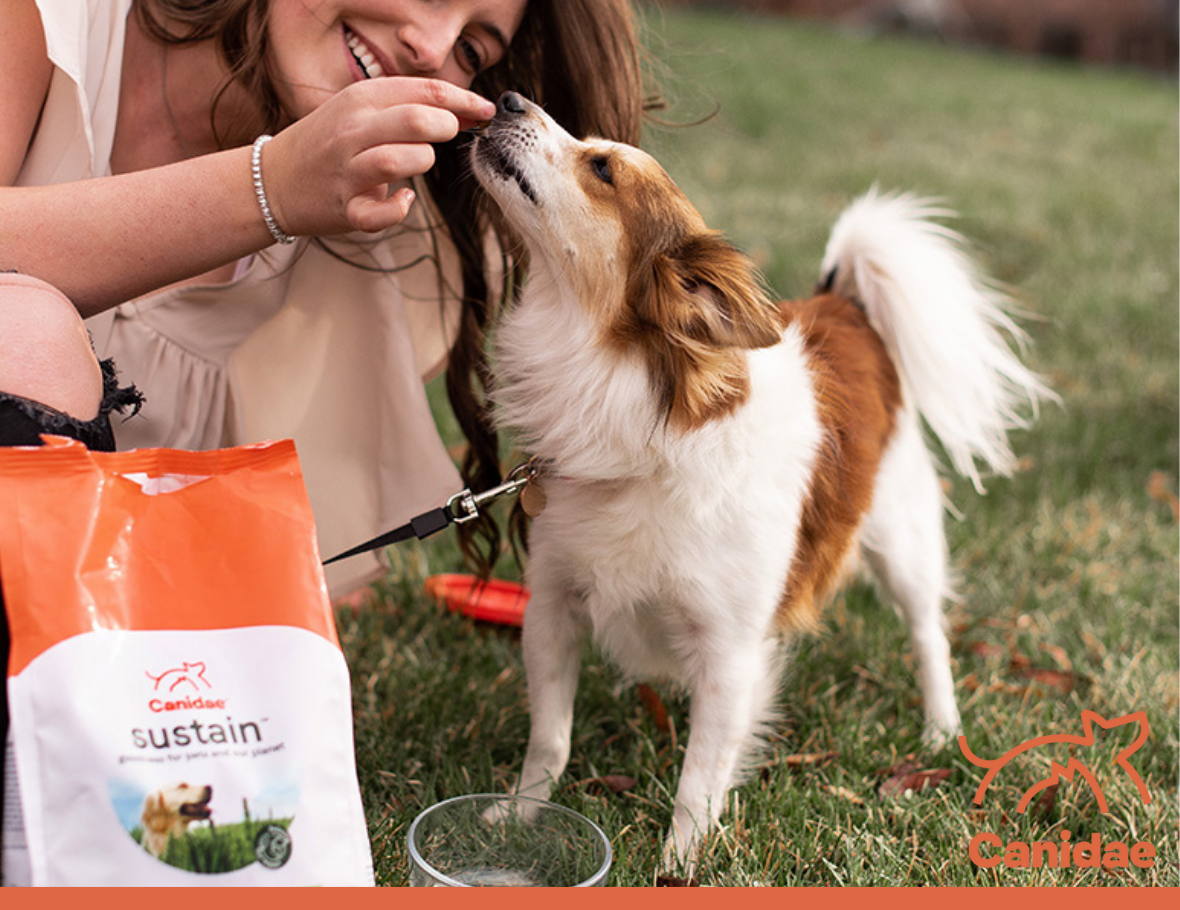 Canidae is making waves in the pet food space for our serious commitment to quality and sustainability. Whether we're sourcing ingredients directly with a farmer, committing ourselves to next-level quality at our nutrition plant in Texas, or approaching operations and innovation in a pet fand planet-friendly way, it all results in an exceptional product. Here are a few ways we're changing the pet food industry for the better.
Farming for your forever friend
Canidae's process starts in local farms throughout the country. We always know what we're getting, and who benefits from it. No middleman also means pet food that's at the top of its game. 
"You stabilize your input costs, and your yields also start to stabilize. What we really are doing is trying to create this cycle where it's feeding itself and the land starts growing and stabilizing itself." - Clint Brauer, Regenerative Farmer
Working towards a better kibble
Something that's unique to Canidae is that we own and operate our own plant in Brownwood Texas. Having our own plant gives us the unique opportunity to make most of our products in the U.S.A.
And staying local couldn't be more important - because when we're making it ourselves as opposed to working with a co-manufacturer - we hold ourselves more accountable. There's no compromise. No cutting-corners. And no cheating on ingredients.  All things you get with lesser kibble - but not in Canidae's pet food. 
Supporting people in need
And we're not just here for the planet and your pets. We help people too. Canidae has donated over one million pounds of food to the San Antonio food bank, giving much needed support to pets as well as pet parents in our local community. 
Putting our best bags forward
From farm to bowl - we take part in the entire process. Making each piece of kibble a uniquely perfect one. And trust, knowledge, and transparency are at the core of everything we do. We even optimize in real time so we can always push for a better bag of pet food - every single time. 
It's all about Regenerative Agriculture
Regenerative Agriculture uses less pesticides and herbicides and rebuilds and maintains healthy soil, while supporting local farms and making them more profitable at the same time. And to top it all off it increases carbon capture, reduces water runoff, and improves the overall nutritional density of our food. 
"We've made real positive impact to a category that's far behind others in sustainability, and we can change the world in our own small way." - Bret Furio Canidae C.E.O.
Keeping it local
Most of our ingredients from farm grown veggies to premium proteins are domestically sourced which in turn reduces carbon emissions.
Shaping the future of pet food
We control our supply chain and from farm to bowl we're more holistically sustainable to set the bar for today and tomorrow's kibble.  
"To bring our sustainability mission to reality, we recognize that this will have a longer-term payback as well as help to shape the future of pet food." - Bret Furio Canidae C.E.O.
Superior Sourced Ingredients
Wild-Caught Alaskan Salmon - sourced from fisheries that avoid overfishing to maintain a healthy ecosystem and minimize the impact to their habitats
Cage-free Chicken - our chickens are humanely raised in a stress-free environment where they get plenty of natural light and proper rest. Free-range chicken also has the added benefit of reduced risk of salmonella and reduced exposure to pathogens. 
Brewer's Yeast - a plant-based formula that releases fewer carbon emissions compared to meat-based recipes and also aids in your pet's digestion. 
If you're interested in a pet brand that's good for your pet and the planet be sure to check out Canidae. You may like our Sustain formula with its responsibly sourced protein and vet-formulated, plant based options, our Pure line with limited ingredients, clean recipes and premium proteins, or our All-Life-Stages products, specifically vet formulated for dogs of all ages, breeds and sizes, making it great for multi-dog families.