Top Tips for Adopting a Dog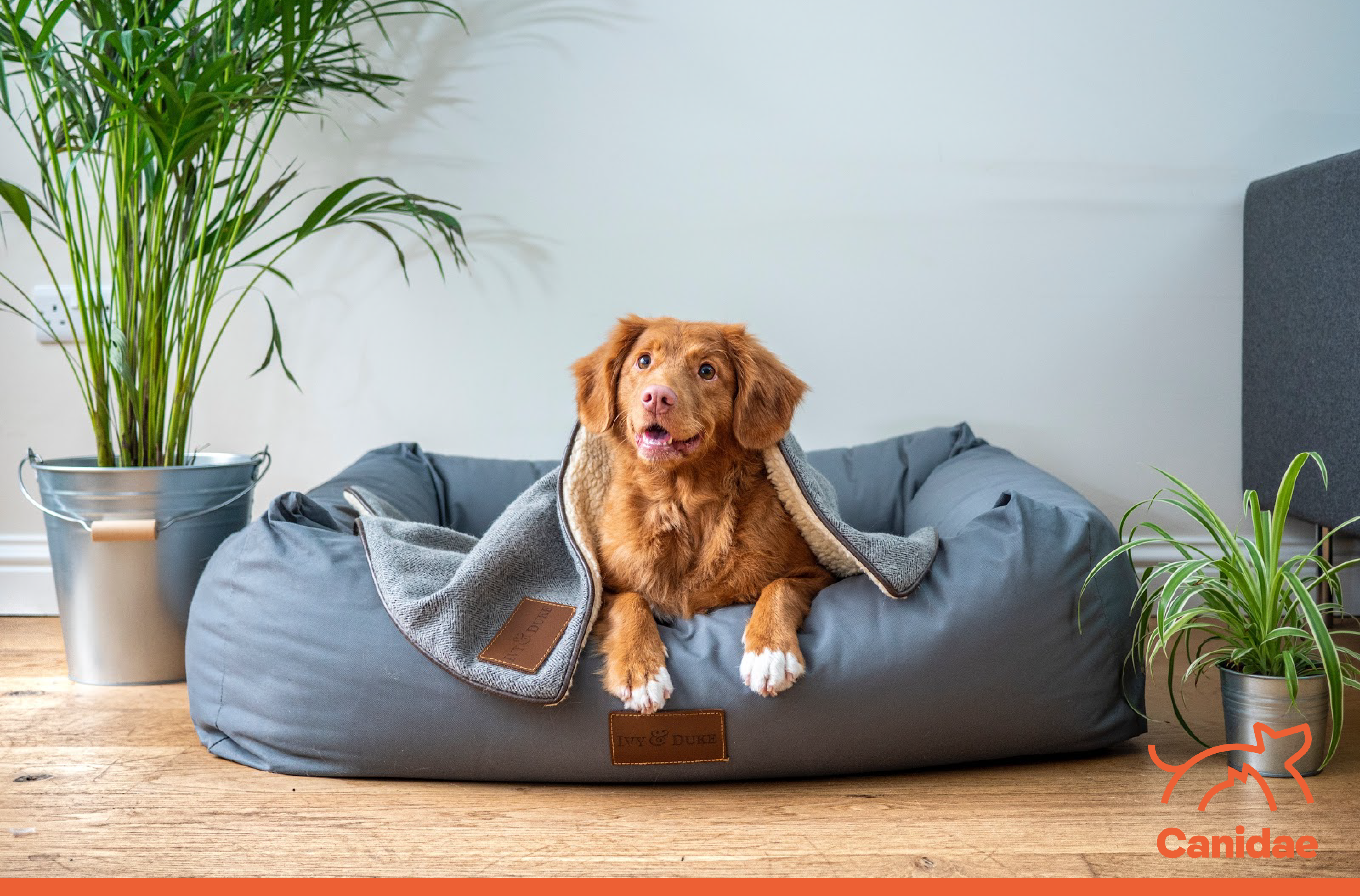 If you're thinking now might be a good time to adopt a dog, you're not alone.
According to NPR, and The Washington Post, rescue centers across the country have been experiencing spikes in adoption inquiries since March, with many trying to "fill the void" with canine companions, trying to entertain children during lockdown, or looking for an excuse to get outside and socialize.
Adopting a dog is also a huge commitment, which should not be taken lightly. Remember, a pet is for life, not just for COVID.
When considering bringing home a rescue dog, our advice is
preparation, preparation, preparation
. We have rounded up our top tips for adopting a dog to help you make the transition with ease.
What to Consider: Our Expert Tips For Adopting a Shelter Dog
Health & Behavior
Most reputable shelters will provide behavioral and health assessments and take time to analyze the personality, energy level, and health of each dog they're putting up for adoption. Does the dog have any known health or behavior issues? How long has the dog been there? What were the dog's previous circumstances? These questions will help potential owners determine the background of a dog so they can best nurture the pet's needs and be prepared for any behavior problems that may arise in the future.
Training
When at the shelter, you can do a couple of quick tests to assess your potential pup's intelligence and training level, helping you determine how much training your dog may require... Do they come when you call their name? Do they walk well on a leash? Can they follow basic commands like "sit" or "stay"?
Energy
It's important to consider how much time you have to devote to your new pet. For example, do you have time to take your new dog for a long walk every day?
According to Ryan Parker, a certified dog trainer who's worked for The Humane Society of Ocean City, if the energy level of the owner's household doesn't match that of the dog, the adoption often doesn't work out. Is there enough room at your property for your new dog to run around? If not, a high-energy dog may be unhappy.
Social
Well-socialized dogs are more comfortable in unfamiliar situations, according to the Animal Humane Society. It's a good idea to see how a potential adoptee interacts with other dogs. Ask the shelter if their dogs get to go outside and play with each other, which exposes them to new surroundings and encourages them to socialize.
When visiting a pup that's up for adoption, think about how they interact with people. Does their body language change when around large groups or children?
Age
Take some time to determine if a younger or older dog is right for you.
Puppies require a considerable amount of time and patience upfront since you'll have to go through all the basics like house training. Training classes are great for puppies and research shows these help young dogs for the rest of their lives.
Adult dogs, sometimes referred to as senior dogs if they are over 7 years old, tend to have lower energy levels and are often already trained, although depending on their age, they may be more likely to have health problems.
Breed
This can reveal predisposed medical conditions, whether it be allergies, back or heart conditions, and more, as well as the dog's general disposition and temperament. Different breeds have different needs; a husky will need plenty of time set for grooming, while a Great Dane is generally quite docile and loves to lounge around all day.
Prepare Your Home - Tips for Adopting a Dog
The first few days in your home are special and critical for a pet. Setting up some clear house rules with your family members for your dog will be paramount in making the transition as smooth as possible. We've put together a quick checklist to go through before bringing your new dog home.
Dog/puppy proof your house. Make sure there are no electrical wires hanging on the floor and pick up small items a dog may find enticing to chew. Consider baby gates to isolate areas of the home you don't want the dog to have access to. Essentially, it's the same as preparing your home for a newborn baby!
Walk through your yard and check the fence is in good shape with no spots the dog can squeeze through or dig under. Check the gates to make sure they are closed and can be locked.
Purchase a crate and set it up in a quiet place, such as your bedroom. A crate will create a safe space for your new dog to sleep. Don't forget - with crates, comes crate training.
Take a trip to the pet shop for food and water bowls, a collar and leash, and an ID tag - while there, look at stimulating toys to keep your dog entertained, and some treats are nice too.
Choose the Right Food
Before you bring your new dog home, make sure you thoroughly research what food is best suited for your pet and stock up!
If you are unsure about the differences in nutritional requirements between puppies and adults, PetMD outlines the importance of picking the right food for your dog's life stage. Large breed puppies have different nutritional requirements than small breed puppies. Be sure to always read the label. Check for ingredients, nutritional adequacy, and feeding guidelines.
As a new pet owner, you may be wondering how much it will cost to feed your new four-legged family member one of our premium pet food brands? Not as much as you might think! Use our 4-step calculator to find out just how affordable it can be.
---
At CANIDAE® we know it takes quality ingredients to make the best dog food. Our signature pet food contains no fillers, artificial flavors or preservatives − just complete and balanced goodness. Plus, every mouthful is supported by probiotics, antioxidants and Omega 6 and 3 fatty acids. Our recipes are packed with wholesome grains like barley, oatmeal and brown rice, and the number one ingredient is always real meat or fish. Discover more about the range of dog foods we have available, tailored to suit dogs at every life stage.