National Cat Lover's Month 2021: How Will You Celebrate This Cat Holiday?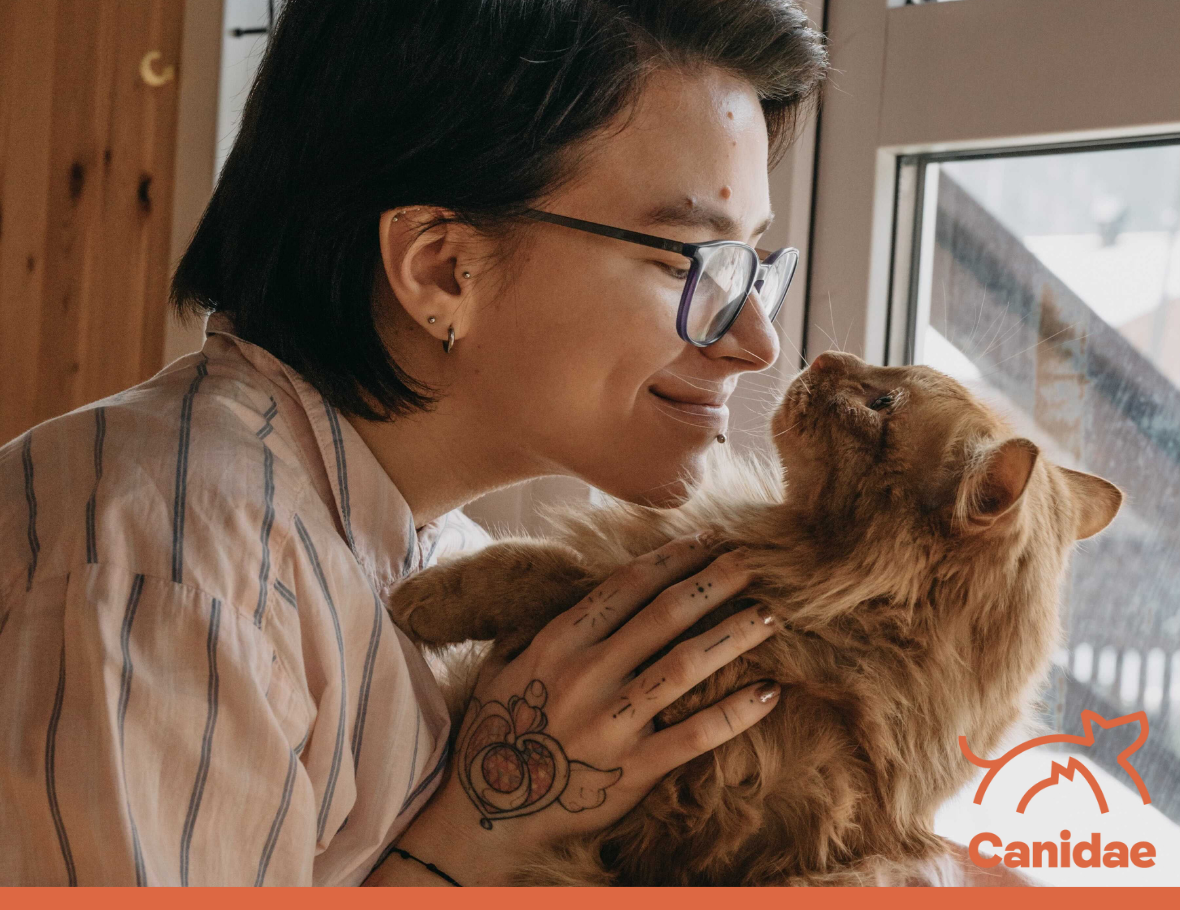 While we know that "every dog has its day," you may wonder if there is a special day for cats. You may be surprised to know that since 2014 cats have had a whole month dedicated to their excellence.
National Cat Lovers' Month was founded with the intention of honoring our
feline friends
, and what better month than December to do this. A month full of holidays and festivities seems like the perfect moment to think about what they give us, and what we can do for them in return.
Why do people love cats?
Evidence suggests cats were first domesticated around 9,500 years ago, and ever since then, the bond between humans and cats has been growing. Cats are now so popular in the US that recent data from the APPA National Pet Owners Survey indicates that over one-third of households own one.
The reasons why we love cats may be hard to put into words. Some feel safe with their gentle presence and companionship, others love those moments when they leap into our laps, wanting to be petted. Many people are drawn to their self-sufficiency and intelligence, or simply to those expressive eyes which seem to communicate so much.
One thing that is certain, unless you are allergic to cats, cats can contribute to our wellbeing: Studies suggest cat ownership may alleviate negative moods, reduce the risk of cardiovascular disease (including strokes), and lower the chances of having a heart attack by 40%.
If you don't already have one, it could be a good idea to adopt a cat. Check out everything you need to know before adopting a cat, and then head down to your local shelter to see if they have the right shelter cat for you.

What do you love about your cat?
If you've already got a cat or a kitten, maybe you're wondering how to celebrate National Cat Lovers' Month with them. We encourage you to continue showing them love and affection, but why not give everybody else an idea about why they mean so much to you? Take photos and videos of your pet and upload them to social media so that everyone can see your cat in action.
Cats have become the unofficial mascot of the internet, and content featuring them has been seen to go viral, so whether it's a tabby kitten, a hairless Sphynx, or a pair of black cats, there will surely be an audience for them.
How to make a cat love you
Cats can be confusing creatures — even something as simple as eye contact can be interpreted in a variety of ways. Some owners worry about their cat not showing them enough affection, and while there is some debate on how social an animal they are if you read the
ir body language and give them personal space when they need it, they are perfectly capable of showing you love in return.
This bond between cat and owner can be strengthened this National Cat Lovers' Month with a little generosity:
Why not make your

cat feel

special by indulging it with extra cuddles or playing games with it.

Grooming a cat by brushing its fur or clipping its nails can also go down well, but be warned not all cats love to be groomed. Be sure to ask a vet if you have any doubts as to how it's done.

Perhaps it's the moment to get into the holiday spirit and gift your cat a toy, some cat furniture, or even a new

litter box

.

You could even think outside of the box and play some music for your cat. According to one study,

cats showed

more interest in

species-appropriate music

than human tunes, so make sure to play them something that

mimics the sounds of purring and birds

.
One thing we know is that the way to a cat's heart is through its stomach. If you want to feed your cat the best, consider a premium, nutrient-rich food like CANIDAE®. Canidae's thoughtfully crafted recipes ensure your cat receives a nutritionally balanced diet, with no fillers, artificial flavors, or preservatives.
Spoil your cat this month with tasty, healthy recipes from Canidae's Balanced Bowl line. These delicious recipes are inspired by healthy, home-cooked meals and combine high-quality protein and vegetables in gravy.
Celebrate National Cat Lovers' Month by treating your feline friend to our Salmon & Sweet Potato, Tuna & Carrots or Chicken & Pumpkin recipes. Canidae Balanced Bowl is complete wet food for adult cats that can be used as a meal or as a topper. Discuss switching to Canidae's delicious recipes today! If you prefer feeding your cat dry food, consider Canidae's Goodness line. These health-focused recipes were developed with a board-certified vet-nutritionist to meet the varying needs of different cats. Their first ingredient is always real meat, poultry, or fish, and they contain proven ingredients to support different cats' needs.