DIY Pet Holiday Gifts Your Companion Will Love!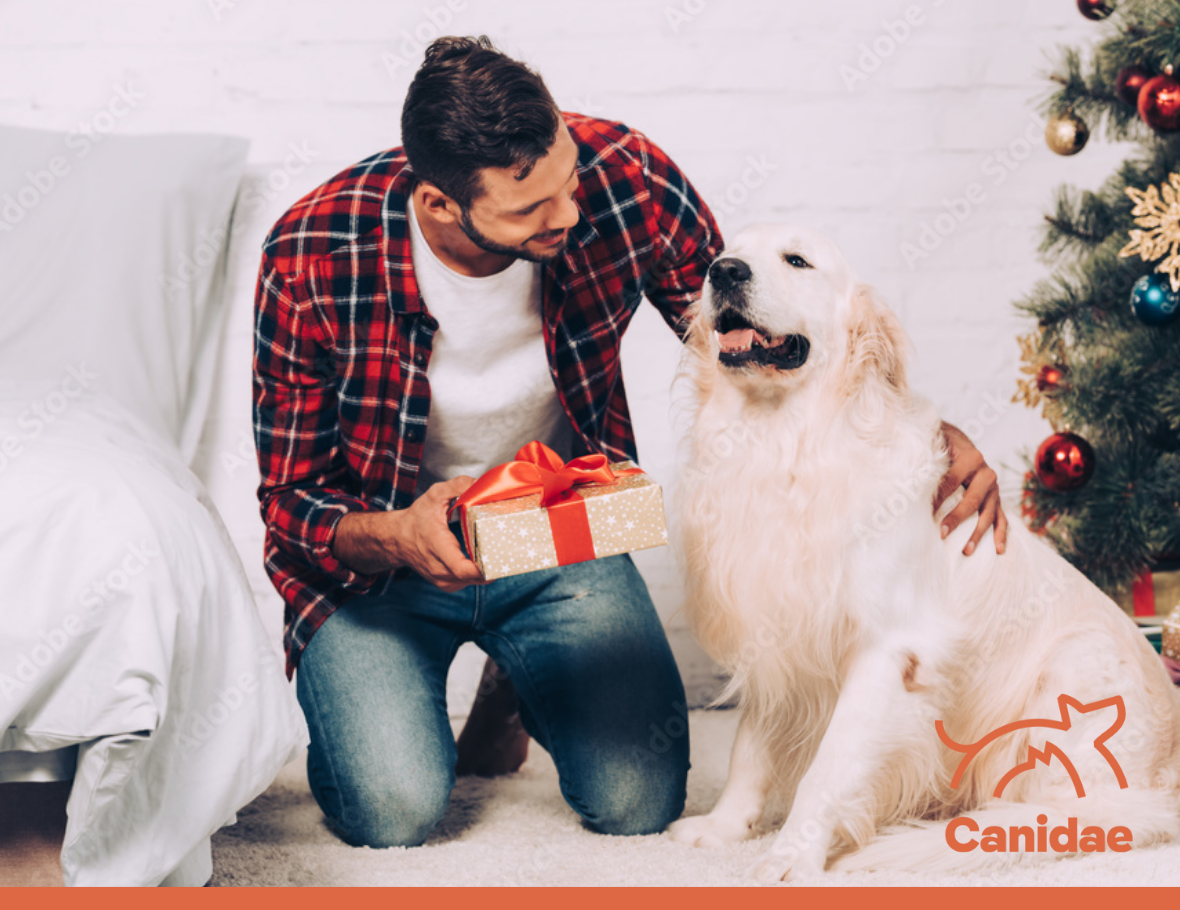 The holiday season is upon us and your pet may be in luck… Gift-giving doesn't have to be just for people. Despite this, we're sure you don't need any extra names or items on your shopping list, so why not get crafty and make something for your animal friend?
We have compiled a list of fun and festive DIY gift ideas for your four-legged family members that are quick and easy, and can be made at home this holiday season, giving you more time for important things, like festive movies and cooking up a feast!
By making a homemade holiday gift for your pet, you can ensure it is made with care, using only materials that are suitable for your pet, and that it meets all of your quality standards.
For your dog
Sock and ball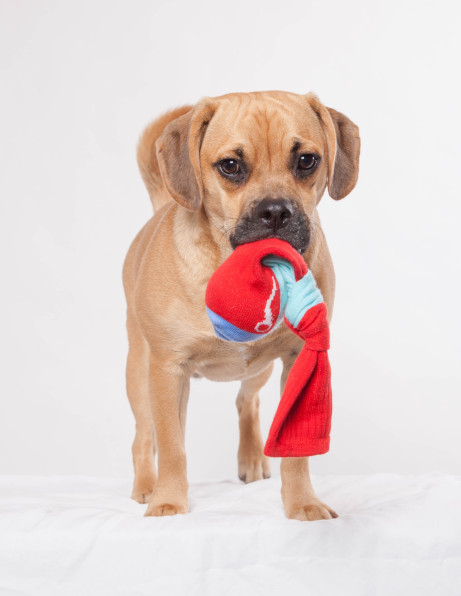 Dog lovers can create hours of fun with two simple items you can find around the house! For dogs that love to play fetch, this is also an ideal way to throw the ball a lot further.
You will need
An old sports sock

One or more balls (for larger dogs, use one to three

tennis balls

, and if you have a small dog, you can pick up a smaller rubber ball from the pet shop).
Method
Take the ball or balls and push them into the sock.

Tie the end of the sock, leaving enough to give you a "handle."
This is a perfect toy for games of tug of war where you can hold the handle and the dog can hold the other end.
Did your dog love this sock toy to death? Check this list for some great alternatives.

DIY braided dog toy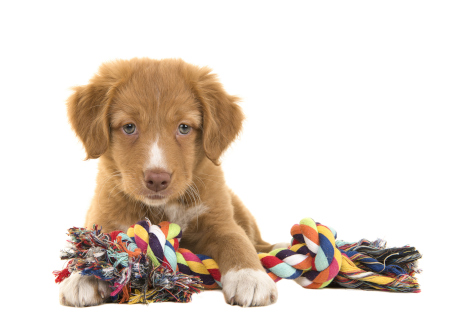 You may have seen braided dog toys at your local pet store. These are so easy to make that any pet parent can do it, and they can be created using festive colors. The method below will produce a small rope toy about 9 inches long. Once you have completed one, you can play around with the length and thickness of your fabric to customize it to your desired length.
You will need
Six 1" X 18" pieces of fleece fabric.
Method
Lay the six fabric strips on top of each other and tie a knot in one end (it can be helpful to tape the braid onto a table or put it between your knees.)

Separate the fabric out into 3 pairs.

Braid the fabric.

At the end of the braid, tie a knot to finish it off.
Want to step up your dog toy game? We love this DIY Dog Holiday Wreath Pull Toy!
For your cat
Cardboard cat castle
Make the purrfect place for your fluffy friend to rest!
You will need
Cardboard box (large enough to fit your cat!)

Cardboard sheet for roof

Utility knife

Metal ruler

Hot glue gun

Embellishments – craft paint, colored paper, etc.
Method
Remove the two cardboard flaps from the longest side of the box.

Cut the two remaining flaps into triangles to serve as the roof peak.

Cut the sheet of cardboard to serve as a roof.

Fold it in half to create a center ridge. You will want the roof to extend at least a couple of inches on all sides, so add a couple of extra inches for the overhang!

Use a hot glue gun to attach the roof to the house.

Use the knife and ruler to cut out windows and doors.

Now for the fun part — decorating! There are so many ways that you can be creative with it! Check out

this list

of DIY cat castles for inspiration.
For both
A holiday gift basket
Spoil your dogs and cats this year with a homemade gift basket!
Find the perfect gifts! For your dog, a new squeaky toy and a delicious dog treat will go down a storm. For your cat, a new cozy blanket and a floppy fish cat toy will leave him feeling pampered. Plus, don't forget to add a couple of cans of your pet's favorite CANIDAE® pet food! Cats love our Balanced Bowl Chicken & Pumpkin Wet Food, and dogs love our Real Turkey & Vegetables Dry Food.
Once you have all the toys and treats in order, it's time to assemble your hamper. Skip buying a bag or basket and use a new bowl or bed to hold the gifts! Don't forget to remove all tags, wrappers, and another packaging from your gifts and arrange the goodies.

Add a bow or ribbon to the basket to dress it up, but make sure to remove it before giving your pup or cat their basket.
Remember, while your pet may be content with an extra-long walk or a big belly rub, there's no harm in spoiling them a little this holiday season!
At Canidae, we work in partnership with a board-certified veterinary nutritionist to ensure that as well as having something delicious to eat, your dog or cat is provided with a nutritionally balanced diet. Canidae pet food contains no fillers, artificial flavors or preservatives − just complete and balanced goodness. Plus, every mouthful is supported by probiotics, antioxidants and Omega 6 and 3 fatty acids.
If you're looking for another way to treat your pet this holiday, consider exploring a new wholesome, high-quality food that's good for your dog and for the planet. Canidae Sustain delivers on Canidae's mission to create the best dog food possible while creating more goodness to pets, people and the planet. Sustain features premium recipes made with responsibly sourced proteins like wild-caught Alaskan Salmon, cage-free, humanely raised chicken, and ingredients farmed using regenerative farming practices – and offers a vet-formulated plant-based option for our meat-free pups. We go beyond the ingredients, giving plastic a second life, using packaging comprised of 40% post-consumer recycled materials – the most you'll see from any pet food brand. Like all of our health-first dog food, Sustain is formulated with antioxidants and probiotics to support a healthy immune system, has no added fillers and includes Omega 6 & 3 Fatty Acids to support skin and coat. Explore Sustain for your dog.
Contact your vet to discuss switching to Canidae's delicious recipes today!