Adopt a Senior Pet Month 2021: Everything You Need To Know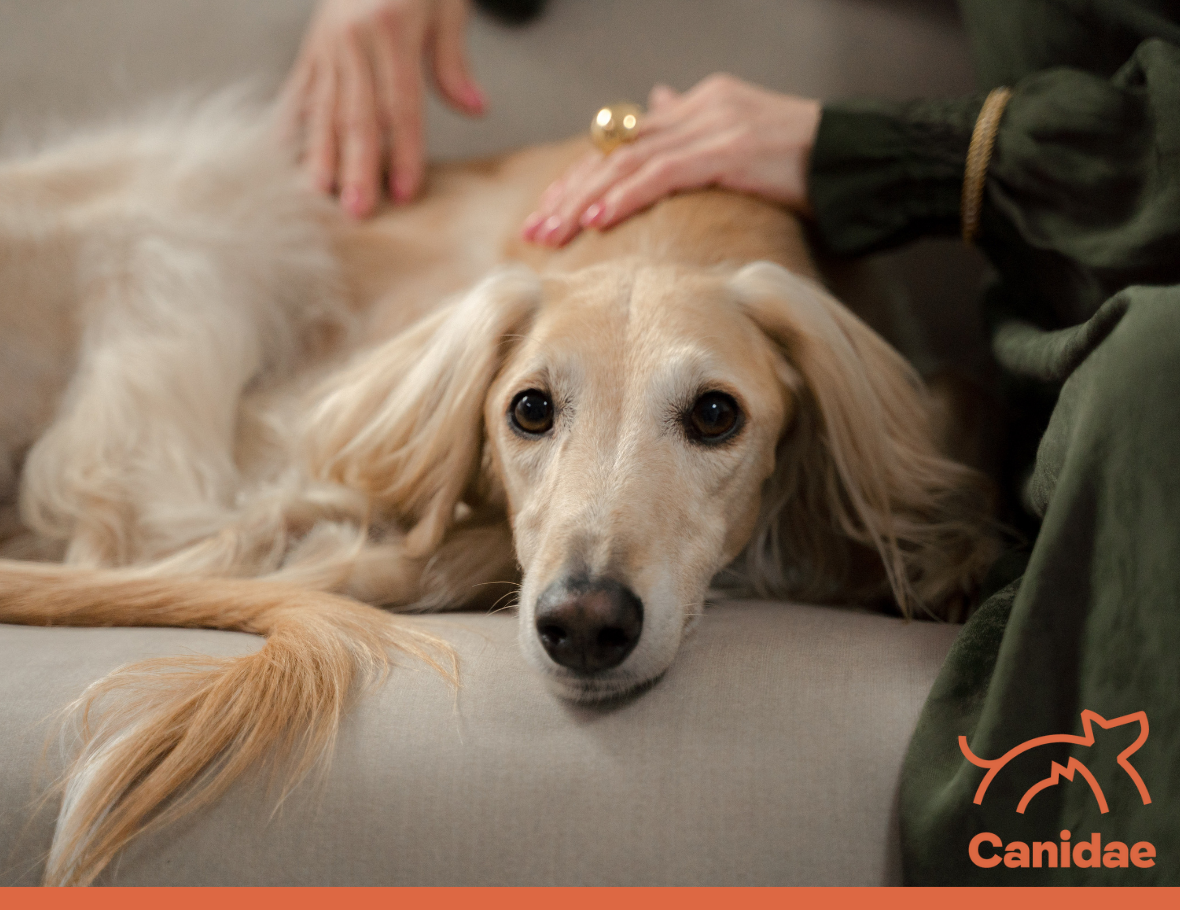 As the holiday season approaches, many of us turn our mind to adopting a four-legged companion. While playful puppies and cute kittens may come to mind,
senior dogs and cats
have a lot to give. November is
Adopt a Senior Pet Month
, so what better time to open your heart
—
and your home
—
to a more mature animal.
Why adopt a senior pet
Whether you're looking for a Great Dane, prefer small breeds, or count yourself as more of a cat person, there are a whole host of reasons to adopt an older animal.
Training
Senior pets may have already been through a lot of the hard work associated with looking after pets. Whether it's getting a cat used to the litter tray, or teaching a dog basic commands — you may find you don't need to put in the same amount of effort and time as with a younger pet. However, if you do want to teach your adult dog a thing or two, there is no need to despair: Despite what the idiom says, you can teach an old dog new tricks, and with a bit of care and attention they could be giving you their paw or rolling over, in no time.
Size
Unlike puppies of an unknown breed — which can grow to be bigger than expected — with a senior dog you know what size pet you're getting. While weight gain is a separate issue and can be a concern for dogs of all ages, senior dogs have done all of their growing (puppies are considered fully-grown by the time they reach 24 months at the latest, while dogs over the age of 7 years are classified as senior).
Low maintenance
While a senior pet will keep you company and cuddle up to you on the sofa, its activity level probably won't be as high as that of a bouncy puppy.
This means your new companion may need fewer walks, which could be less disruptive to your lifestyle.
Character
Many older pets are still young at heart, but often have a calmer, more relaxed manner than their younger counterparts. Provided they haven't developed behavioral issues, older dogs often integrate better with children and other pets.
Adopt a senior dog
Adult dogs may be more mature and may have outgrown many of their bad puppy habits, however, there are some things you should be aware of before opening your home to one.
How do I prepare to adopt a senior dog
?
It is important to purchase all the essentials before bringing your new pet home. For example, make sure you have food and water bowls, a leash and collar, and some toys — old dogs still love to play! You'll find more tips on how to prepare your home for your new pet in our previous post. Remember to 'dog-proof' your house by clearing any loose electrical wires and ensuring the yard's fence and gate are stable and secure.
Unlike puppies, some older dogs have already been trained to live in a house and are therefore less likely to have problems adapting to a new home.
Although some senior dogs may be more inclined to suffer from dementia, arthritis, cancer and heart disease, not all older animals have these conditions. It is worth remembering that when you adopt a senior pet from a reputable shelter or adoption center he or she usually would have had a full veterinary check, so any previous conditions should be disclosed. Your veterinarian will be able to give you advice on how to keep your older dog in the best shape.
How to care for a senior pet
The good news is that caring for an older animal is generally pretty simple. As pets get older they often don't "have the same endurance for play and exercise as they did in their youth." This doesn't mean they don't need it — regular exercise is still important, and if in doubt ask a vet for advice on just how active your new pet needs to be.
Giving your dog lots of love and attention should be a priority. Whether it's petting them, playing with them, or just telling them they're a good boy or girl, giving your dog attention is the best way to create a special bond between you and your pet.
Regular veterinary care is essential to keep your senior pet happy and healthy for as long as possible. Some age-related changes are unavoidable, but catching underlying diseases early can allow appropriate management and add years to your older friend's life. Finally, the importance of healthy eating and a balanced diet cannot be stressed enough.
How much should my senior pet eat
?
It's important for your senior cat or dog to eat well, but with a "slower metabolic rate," they might not be eating the exact same thing as they get older. An "age-appropriate diet" has been recommended by senior vets, so if your pet is in need of a senior diet then look no further.
At CANIDAE® we take our senior dog food seriously: we work in partnership with a board-certified veterinary nutritionist to ensure our PURE Grain Free Dry Dog Food for Seniors with Chicken will give your pet the goodness it deserves. It is fortified with Omega 6 and 3 fatty acids to boost your dog's skin and fur, and antioxidants to support a healthy immune system.
If you adopt a senior cat, we've got you covered too: Goodness for Joints Formula with Real Salmon Cat Dry Food is the real deal. Using Omega 6 and 3 fatty acids — plus real salmon as the first ingredient — we've come up with a formula to support healthy joints and cartilage in aging cats.
Before starting your senior pet off with our delicious foods, be sure to check our transition guide and remember to always check with your vet if you have any doubts. Remember to take advantage of our $10 off special offer by clicking the green banner at the top of our home page! Discuss switching to Canidae's delicious recipes today!