The Canidae Kibble Refill Station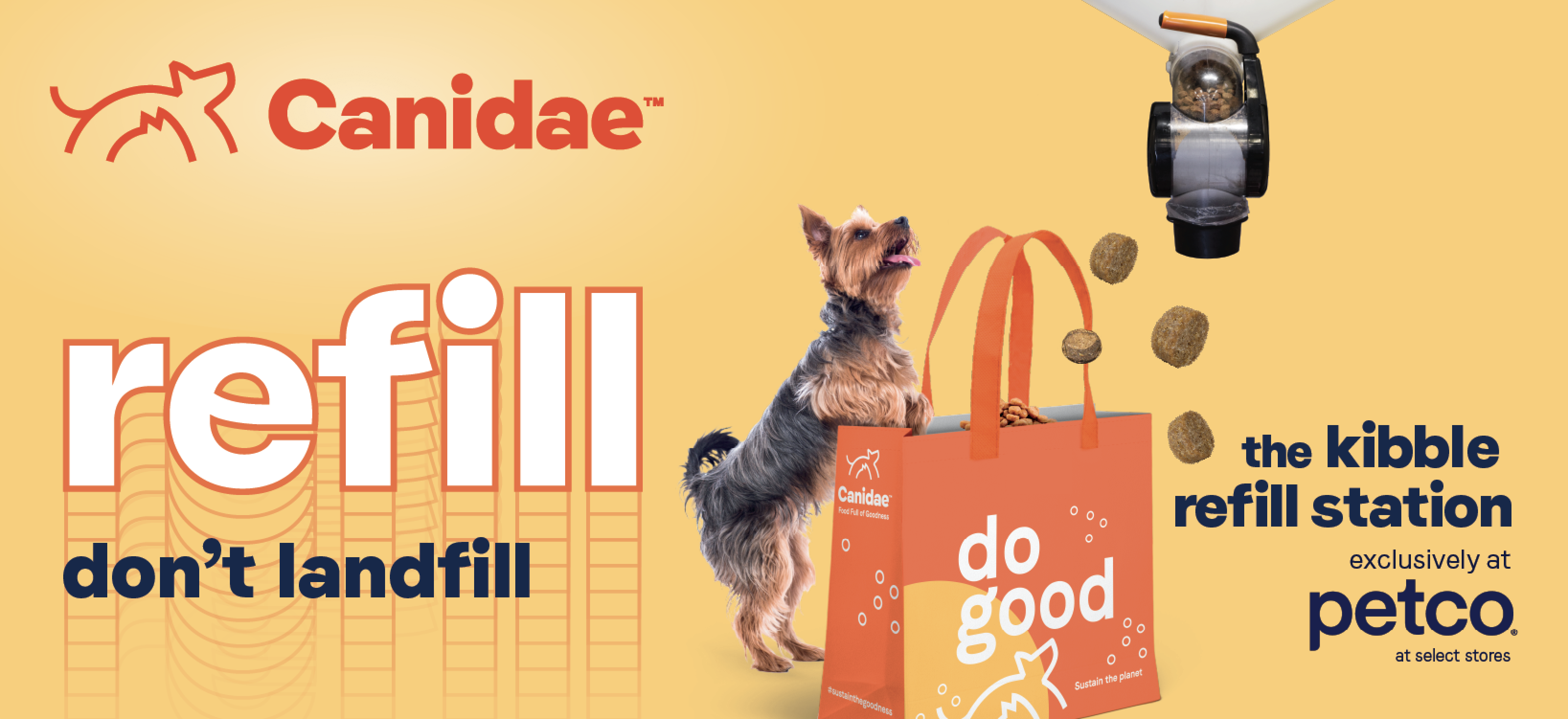 ---
Did you know that 300 million pounds of pet food bags end up in landfills every year?

Canidae is on a mission to change that. Introducing the Canidae Kibble Refill Station, a first of its kind, planet-friendly station that enables pet parents to buy kibble through a self-serve merchandiser, using reusable kibble bags, eliminating the need for single-use-plastic pet food bags.
We are thrilled to share that the Canidae Kibble Refill Station is coming to 100 Petco Care Centers around the country this summer!
---
This new way to buy pet food comes with three serious benefits.

1. It's better for your pets: The Kibble Refill station features two of Canidae's most premium recipes, offering high quality sustainable proteins, nutrient-rich regeneratively grown plants, and a proprietary mix of vitamins and minerals, including probiotics, omega 3/6 fatty acids and antioxidants. With nutrient-rich, sustainable ingredients, every cup of Canidae pet food has more nutrients and protein than competitors.
2. It's better for you: Using the convenient reusable bag with arm straps and a zipper, fill up as much or little dog food as you want each time, and pay less per pound than you would buying pre-packed kibble.
3. It's better for the planet: By buying sustainably made pet food and eliminating single use plastics from your purchase, you're doing the planet a major solid.
---
---
Fill bag. Feed dog. Repeat!
Follow the instructions on the keypad to fill up your reusable food bag with as much or as little kibble as you need. Each bag holds up to 24 pounds of food and comes with a zipper top and handle for easy transport.
When using the Kibble Refill Station, a pet parent can choose between two of Canidae's premium recipes: Canidae Pure Salmon and Sweet Potato and Canidae Sustain Cage-Free Chicken. On both recipes, you'll pay less than $3 per pound (an unbeatable price for food this good.) This can save you up to 40% on a bag of food.
Once you're all done filling, just print your receipt and pay at the cash register.
When you're ready for your next bag of food, just bring your reusable bag back to Petco to fill up again.
---
---
Canidae is bringing the Kibble Refill Station to 100 Petco Locations this summer.
Please check your local Petco if you live in one of the following areas:
Northern California
Southern California
Portland, OR
Seattle, WA
Denver, CO
Tampa, FL
Orlando, FL
Boston, MA
Austin, TX
---
Canidae is on a mission to create a World of Goodness for pets and our planet. By buying Canidae you're supporting our commitment to do good and you're making a major impact! Here's the impact you could be a part of as we launch 100 more Kibble Refill Stations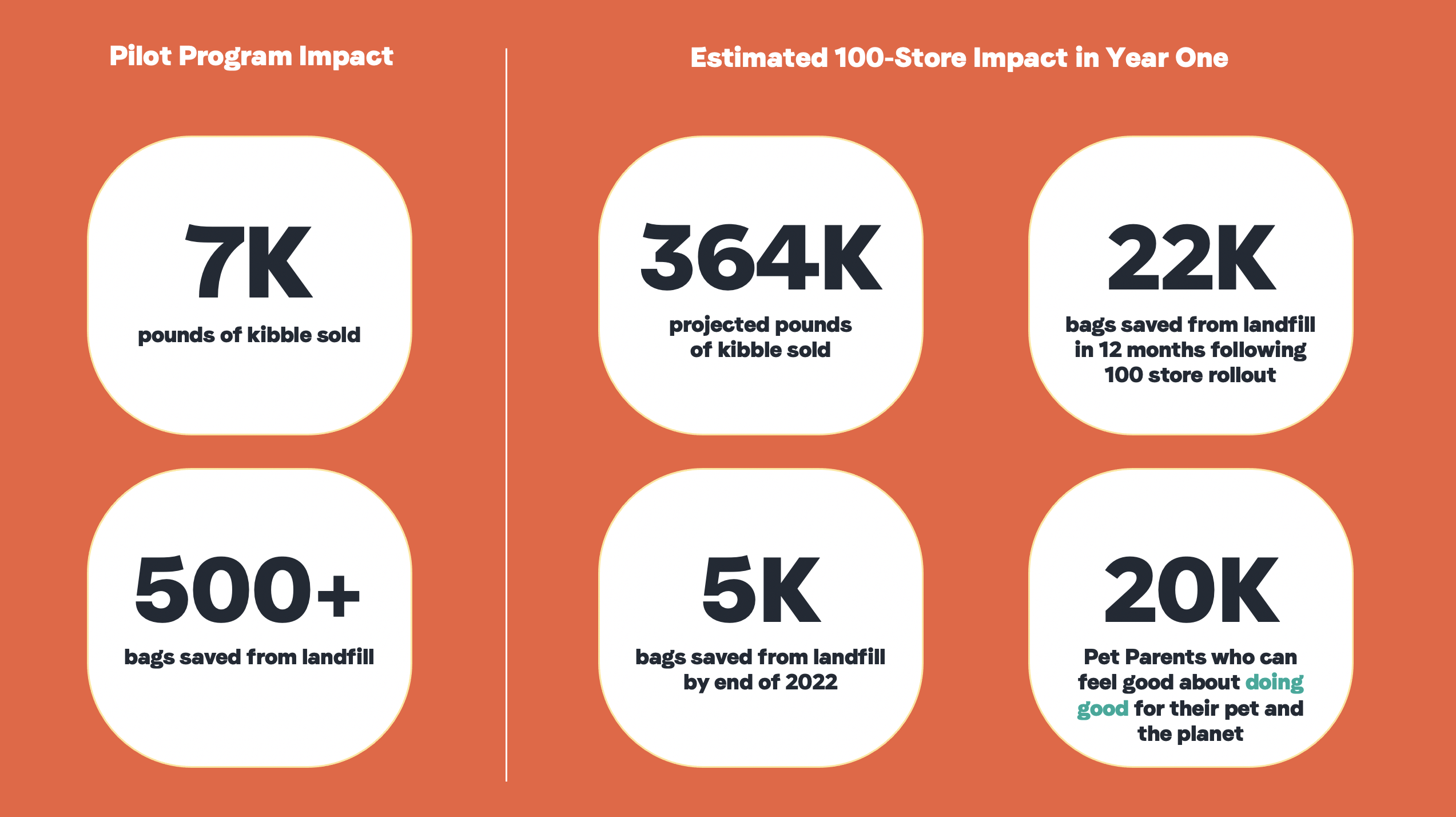 ---